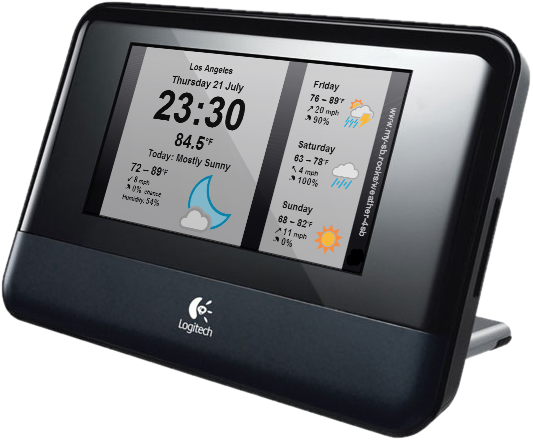 A weather screensaver for Squeezebox Touch, Controller and Radio.
Fresh weather data
Up to date weather data displayed on your beloved network music player, including current weather conditions and a 3-days forecast.
Easy to setup
No installation of Squeezebox plugins or server software required. Weather 4SB leverages built-in functionality of your Squeezebox and is configured via the standard Squeezebox menu and via a password protected My Weather 4SB page on this website.
Customizable
Weather 4SB offers several customization possibilities, including displayed weather parameters, units, colors, background image etc. With Weather 4SB as screensaver you can even have a mix of weather images and your own photo albums displayed in a slideshow on your Squeezebox!